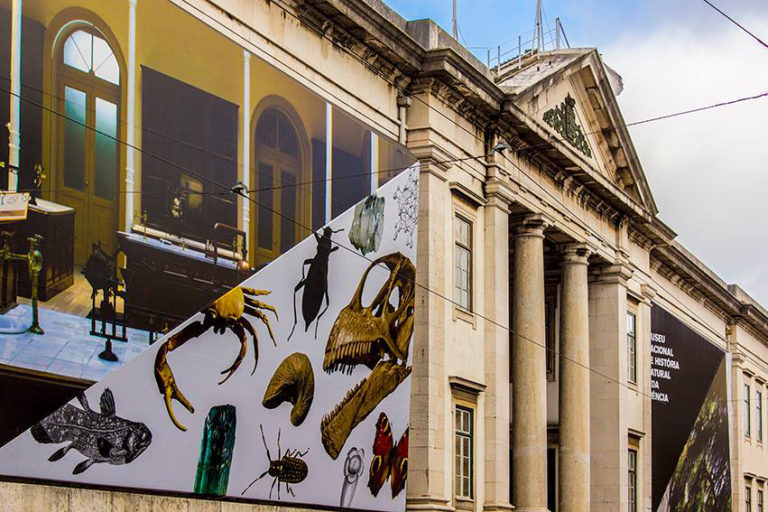 Portuguese National Museum of Natural History and Science
里斯本国家自然历史和科技博物馆
The MUHNAC - National Museum of Natural History and Science is the public designation of the unit Museums of the University of Lisbon, founded in October 2011. This unit incorporated the National Museum of Natural History and the University of Lisbon Science Museum, integrating their collections, the old buildings of the Polytechnic School, the Lisbon Botanical Gardens and the Lisbon Astronomical Observatory (this one since July 2012).
The mission of the museum department of the University of Lisbon is to promote public curiosity and understanding about nature and science. This mission is achieved through the enhancement of its collections and university heritage, research, exhibitions, conferences and other activities of scientific, educational, cultural and leisure activities.
The Museum supports research and teaching in the fields of zoology and anthropology, botany, mineralogy and geology, and other natural sciences and encourages the study and dissemination of the history of science and technology, contributing to scientific and cultural knowledge of the students in these fields.
The Museum also assumes responsibility extended to the national context, conservation and study of biological and geological collections and historical-scientific heritage, establishing partnerships for recovery and use of museum collections and heritage of Lisbon University and other institutions.
里斯本国家自然历史和科技博物馆是里斯本大学博物馆部门的公共指定博物馆,于2011 年10 月成立。与 国家自然历史博物馆及里斯本科学博物馆大学合并,集合了其藏品、综合技术学校的旧式建筑、里斯本植 物公园和里斯本天文台(2012 年7 月)。
里斯本大学的博物馆部门的任务是提升公众对自然和科学的好奇和理解。通过增加藏品和大学遗存,进行 研究、展览、会议和其他科学、教育、文化活动和休闲活动来实现。 博物馆支持研究和教授动物学和人类学、植物学、矿物学和地质学以及其他自然科学,鼓励科学技术历史 的学习和宣传,有助于这些领域的学生们学习科学和自然知识。
博物馆也负责国家生物和地质藏品、历史科学遗存的保护和研究,为博物馆藏品及里斯本大学和其他机构 的藏品恢复和使用建立合作。