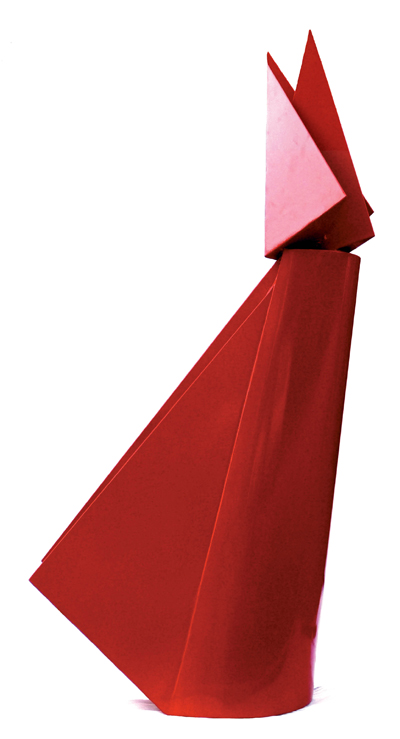 Zhivko Sedlarski - La guerrière de la paix
(Steel thermoplaqué, 220 x 60 x 60 cm)
"Womanhood is the major concern in my creative process. It is often presented as the symbol of peace.
When I received the invitation to be part of the European exhibition in China, I was given "Soldiers of the Qin Emperor" as the topic. A soldier is a warrior; my warrior is here to protect us against war. 
Like the 1960s slogan, I prefer love not war. My warrior wears a red dress, inflated by wind, by the curve of her breast, presented by four prisms and pleats that show her determination not to give up in any case. Peace and love is my message to humanity."