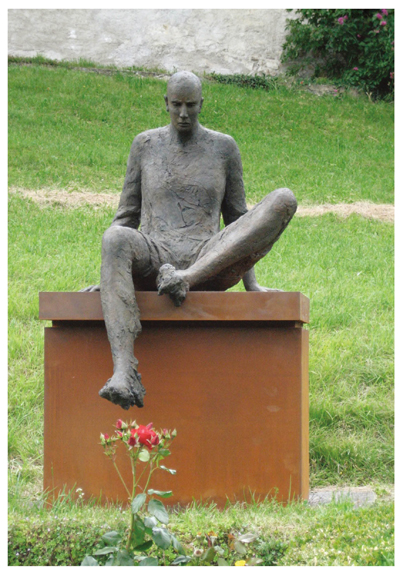 Hanneke Beaumont - Bronze 65
(Bronze, 125 x 122 x 95 cm)
"Audiences came to recognise my work because of my early terracottas, especially the large scale ones. I see the relationship mostly in the medium of clay and the resulting terra cotta. I am still a big fan of terra cotta even though in the last few years I have been working mostly in bronze and cast iron. I have to admit that the Terra Cotta Army was never an inspiration to me as I had never actually seen it when I first started with my large scale terra cotta's.
However, as soon as I saw them in real life I had an immediate deep admiration and awe for these masterpieces, when I finally became acquainted with them some years later.
'…. and then the figure sat down and pulled up his feet in order to withdraw himself from this mass, this material, this very same medium he was made from. ' "